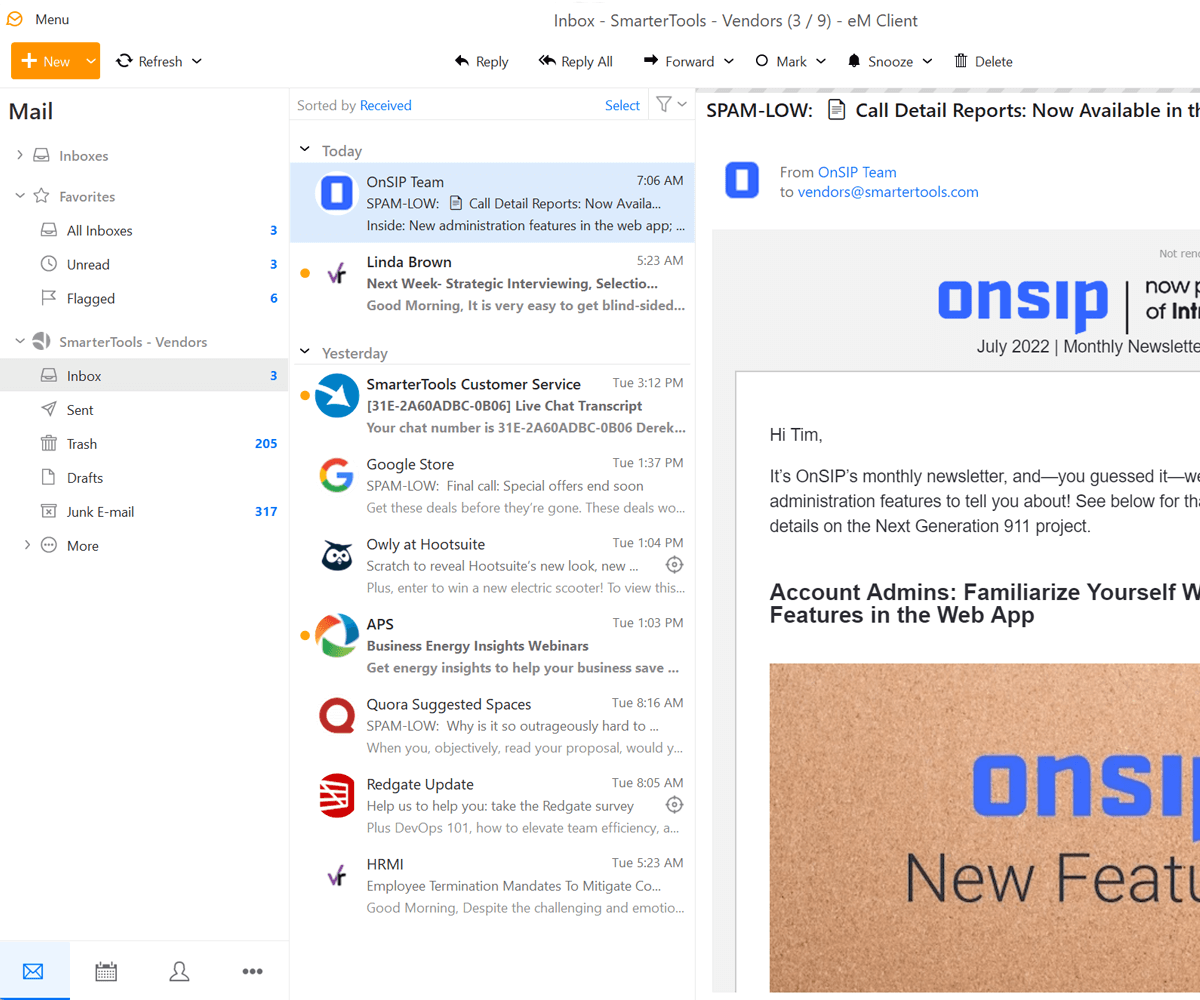 The ideal alternative for Microsoft Office 365
With support for all major Email protocols, including IMAP, EAS, EWS, WebDav, and MAPI, you have your choice of desktop client: Outlook for Windows or MacOS, Apple Mail, Windows Mail, eM Client, Thunderbird, Gmail, Spark, Mailbird, and countless others! Also, SmarterMail is the only Windows mail server on the market, outside of Exchange, that offers native support for MAPI as opposed to offering Outlook plug-ins that simply mimic Exchange features.
Powerful webmail and team collaboration tools
Compatible with all major desktop and mobile web browsers, using the webmail client eliminates the necessity of any other software, from Email clients to calendar apps, freeing up disk space and system resources, and eliminating the maintenance tasks that come from having more software installed on laptops and personal computers. SmarterMail, as well, offers organizational calendars, conference room scheduling, shared contacts, calendars, tasks and notes, instant messenger, Team Workspaces for online conferencing, and much more.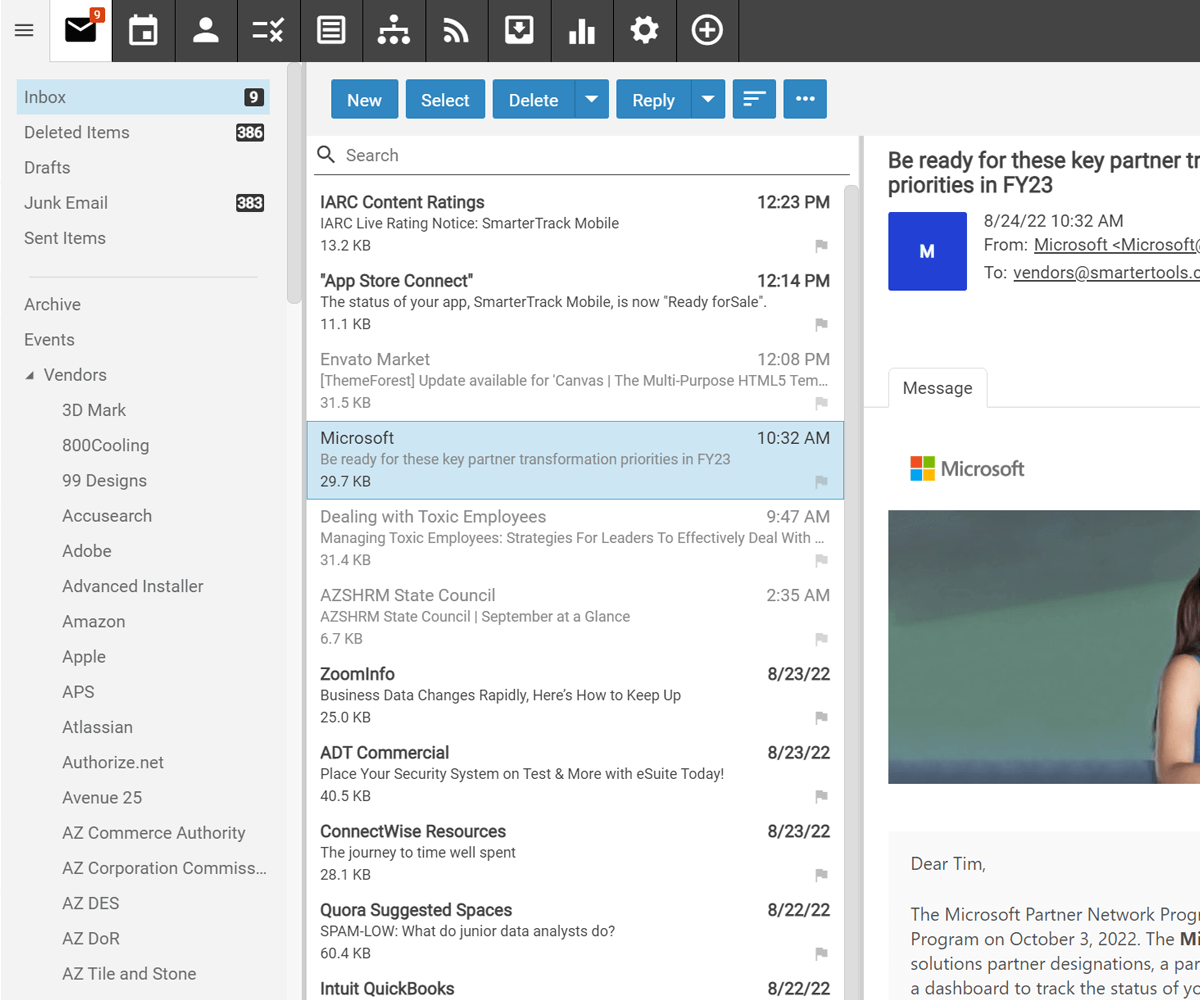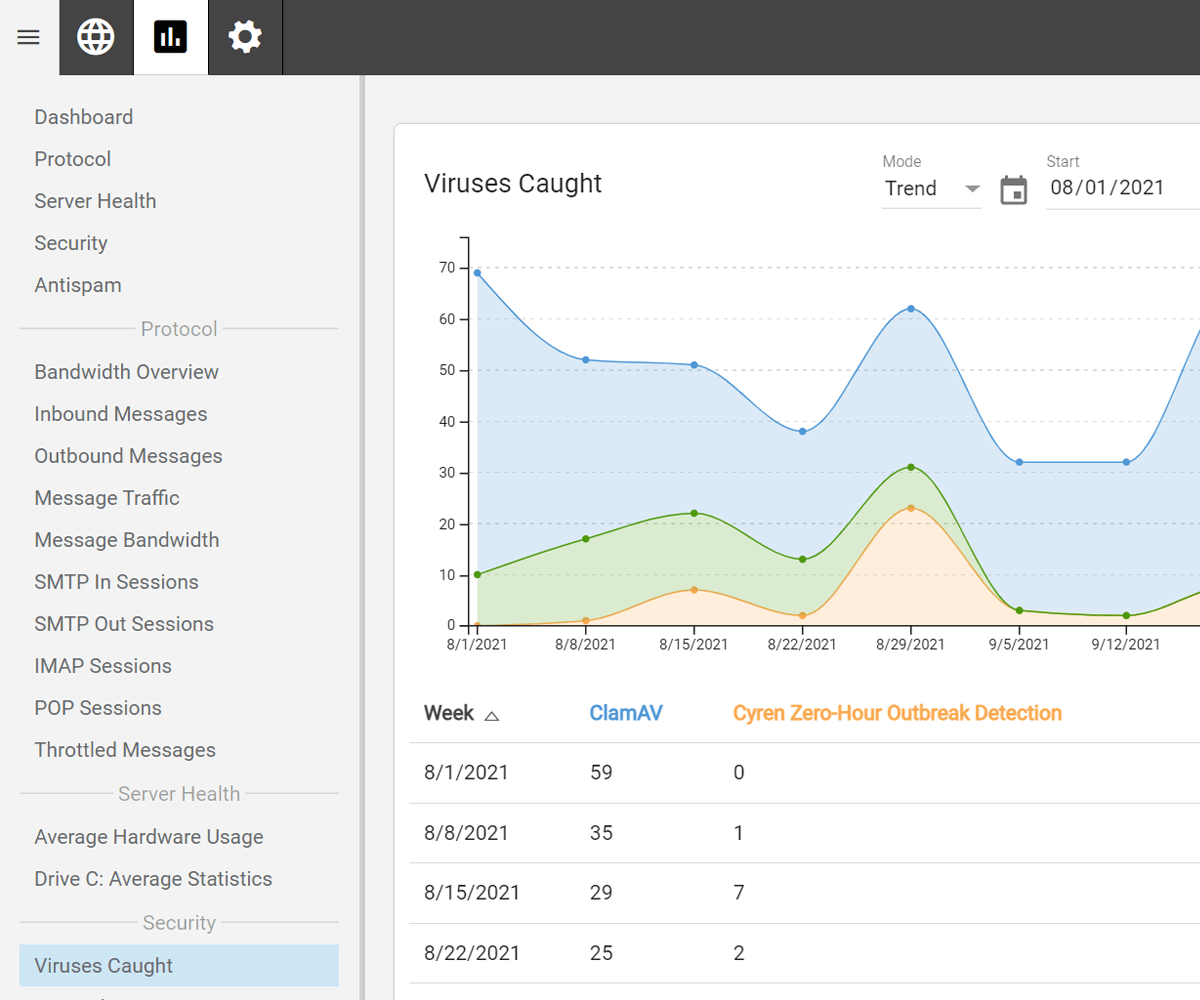 Industry standard security for your business
SmarterMail comes equipped with several Email security features that are available without spending more money or adding third-party software. This includes industry standard spam filtering as well as enterprise-level antivirus. Additionally, SmarterTools offers enterprise-level solutions such as Cyren Zero-Hour Outbreak Detection, Cyren Premium Antispam, and Message Sniffer.
Simple management with mobile integration
SmarterMail can be set up in mere minutes with many tools at your disposal to make administration easy, and simple tasks can be handed off to domain administrators, freeing system administrators up for the more important task of keeping the server stable and secured. And if you prefer to access from your mobile device, with support for Microsoft Exchange ActiveSync, your choice of mobile client or app, on iOS or Android, is practically limitless: Outlook Mobile, iOS Mail, Gmail, Samsung Mail, Blue Mail, Spark and more!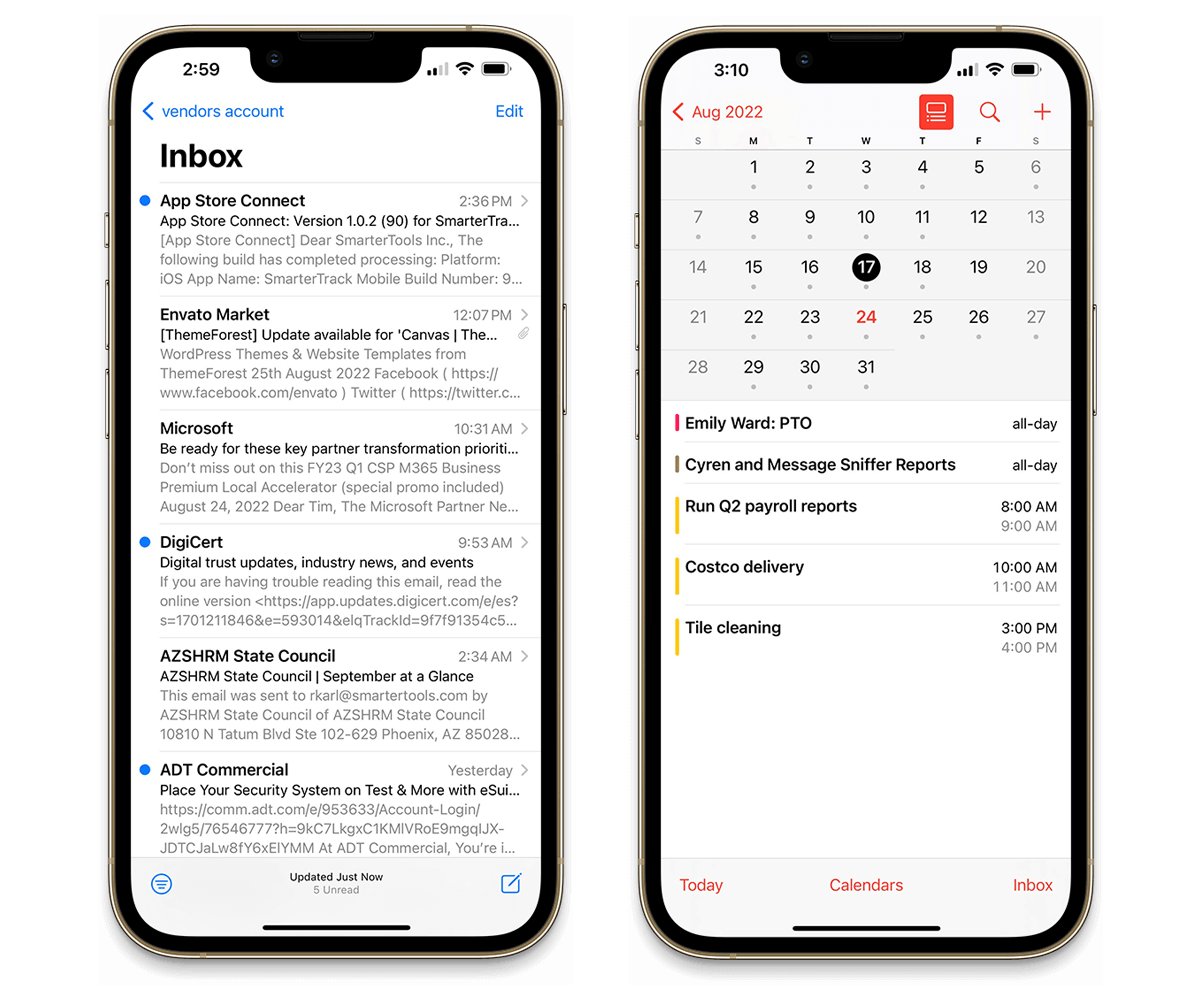 Impressive webmail client
The power of a desktop email client right in your favorite browser. Robust HTML editor, custom folders, on-demand content filtering, custom footers, and much more.
Scheduling made easy
Offering conference rooms, attendee availability, time zone support, default views (i.e., day, week, month), business hours, and recurring events.
Effective messaging for your teams
A robust XMPP/Jabber server that supports voice, video, and text chat available on desktop or mobile with file sharing with previews, immediate archiving & downloadable history.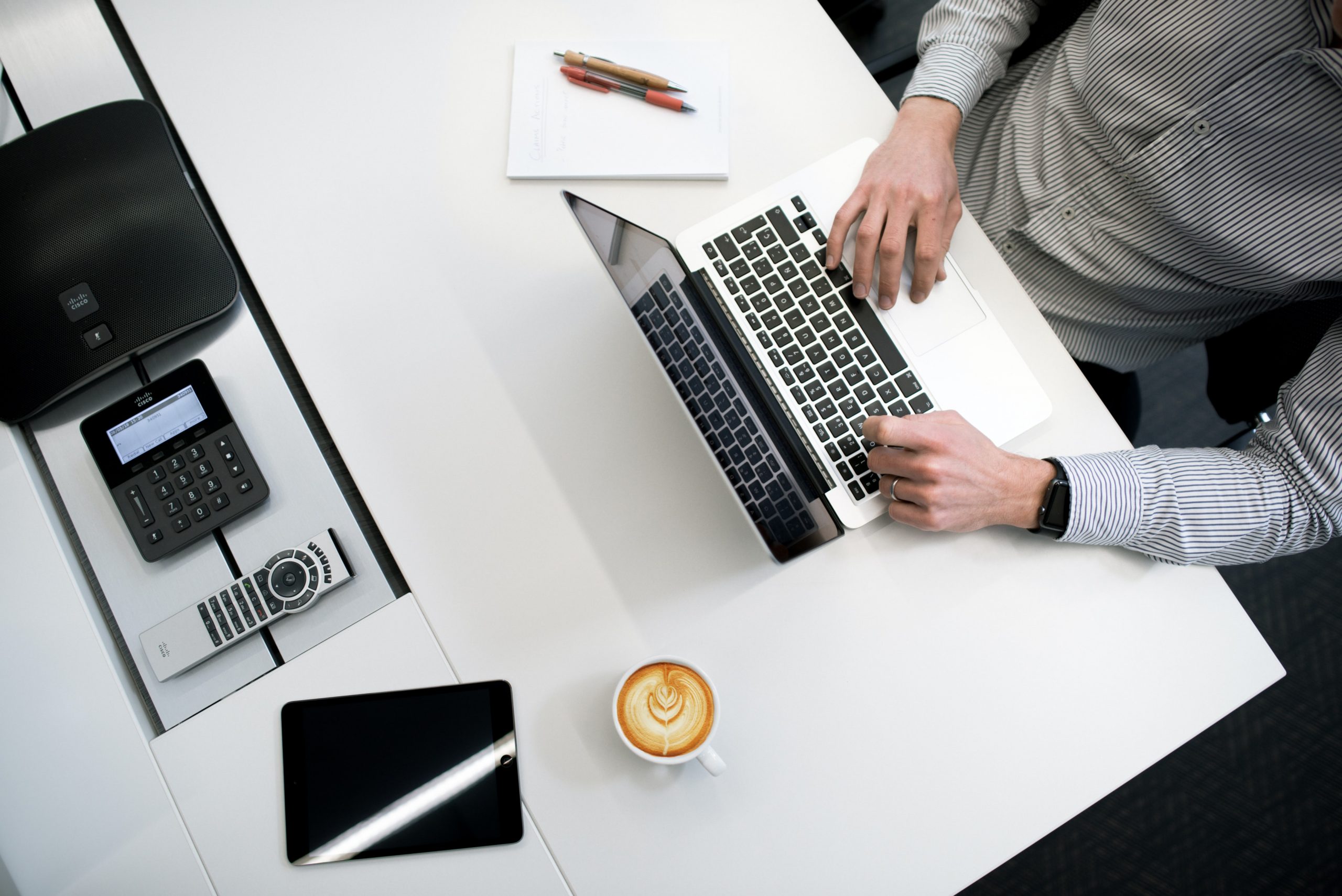 HostGo can help you get started with SmarterMail.
Contact us to learn more about how SmarterMail can provide a solution for your business' needs.